LIVE RAW Performance on 9/10!
SAFEhouse for the Performing Arts presents RAW – Resident Artist Workshop
Live performances: One night only, Saturday, September 10, 2022 
Showtimes: 7pm & 9pm PST – see lineup below
SAFEhouse Arts venue, 145 Eddy Street in San Francisco's Tenderloin district
Tickets $10 SAFEhouse Arts Welcomes Live Audiences Back for the fall!
San Francisco, California: SAFEhouse for the Performing Arts presents RAW: Resident Artists Workshop live performances for in-person audiences one night only, Saturday, September 10, 2022, at 8:00pm. SAFEhouse Arts has launched a new format for live events at their venue located at 145 Eddy Street in San Francisco's Tenderloin. There is limited general seating so advance ticket purchase highly encouraged. Ticketholders should check website for safety protocol updates.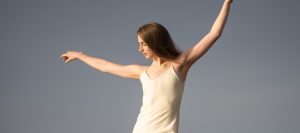 Nika Jurich a Bay Area based freelance dancer, choreographer, and educator. She graduated from the Alonzo King Lines Ballet training program in 2019 and have since been teaching for multiple SF studios. Nika is interested in physical storytelling, play, musicality, community, traditional forms, and responding to and exploring space.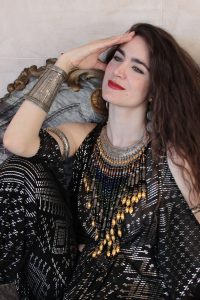 Larissa Archer, director of San Francisco Bellydance Theater, is a dancer, writer and theater artist, and daughter of bellydance legend Masha Archer. She has performed, taught, and directed internationally, and produces her own series of underground performance art salons. Her pandemic film series, The Isolation Dances, has won multiple awards at festivals internationally.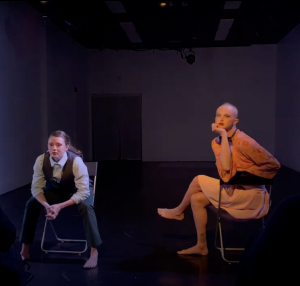 Maggie Ogle graduated in May from Purdue University with a Bachelors in Kinesiology. She has been dancing since her childhood and danced all throughout her college career as well. She was in the Purdue Contemporary Dance Company all 8 semesters and became the president of the organization while also choreographing and dancing for it her senior year. Her passion is collaborating with artists to create and explore ideas in dance and choreography, which is what brought her to apply for a residency at SAFEhouse for the Performing Arts.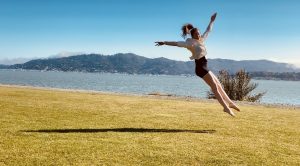 Rebekah Enderle is a professional freelance dancer. She earned a Master of Arts degree in French Studies from New York University and dual Bachelor of Arts degrees in French and English from the University of Connecticut. Her education in the humanities informs much of her artistic work, which is motivated by a love of documenting humanness and sharing perspective through the language of dance.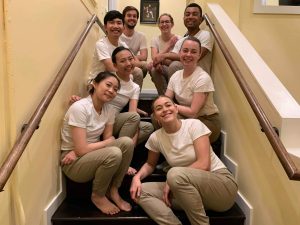 Jami Rose is a multimedia artist and performer who utilizes movement as an exploration of storytelling and provocation. She is also a designer, an activist, and a mediocre baritone ukulele player. She has melded her east coast contemporary training with more west coast styles to investigate themes of gender identity, sexuality, climate justice, and inherited trauma.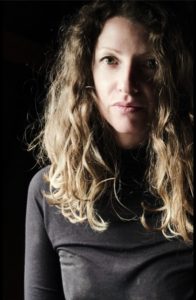 Sarah Lisette Chiesa is an interdisciplinary artist originally from upstate NY. Her work uses practices from visual art, movement, theater, and body casting. She received her high school diploma from NCSA, her BFA from Purchase College, a post graduate from Sead, and an MFA from University of Washington. She danced professionally for most of her career as company member of Shen Wei Dance Arts and continues to guest with the company. Sarah has lived and worked in Europe, Mexico City, and the United States. She has worked in interdisciplinary collaborations with Stephen Dreher, Hubert Lepka, Shen Wei, Yuval Avital, Piergiorgio Casotti, Fabrizio Orsi, Franca Ferrari, Yang Jiang, Erik Wagner, and Chanee Choi.